Sandy's Christmas Story!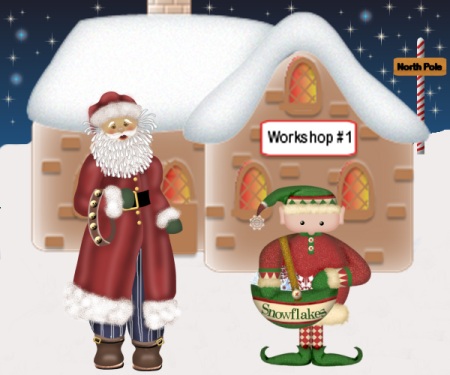 Hey, There you are Boss! I've been looking all over for you! The elves have worked out the strike for the time being. With the extra workers you brought in they are going to form 3 shifts. The elves will work during the day and have the HEAT on. And the snowmen and the penguins will work the afternoon and night shift with no heat! The snowmen just can't work in the heat. But, the elves said that before next year you guys gotta sit down and draw up a contract. They don't want this to happen again!!!
Thanks Snowflake! You are a lifesaver!! I want you to know how much I appreciate what you have done for me. After Christmas you can take a nice long vacation!
Page 1 2 3 4 5
If you have questions or comments, please E-mail me.