Sandy's Christmas Story!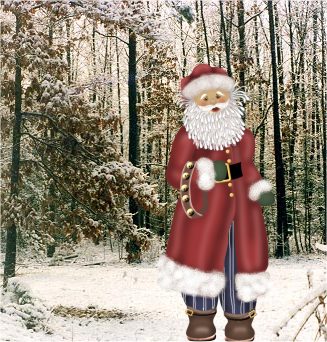 Santa says, "Darn this alzheimer's, I forgot where I left the reindeers and sleigh!".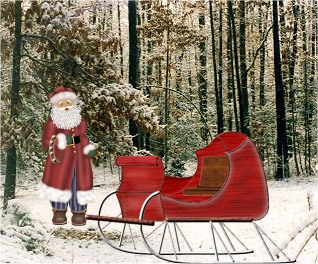 OK, there's the sleigh! Now, where are those reindeer? Looks like I need to find those elves with all the loot also!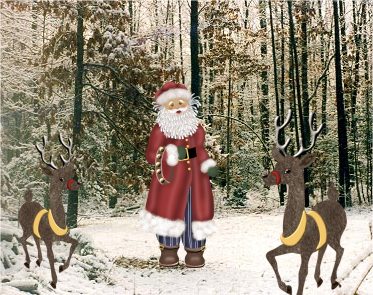 There you are! Come here Donner, come here Blitzen! Or are you Comet and Cupid? Dang, all you reindeer look alike!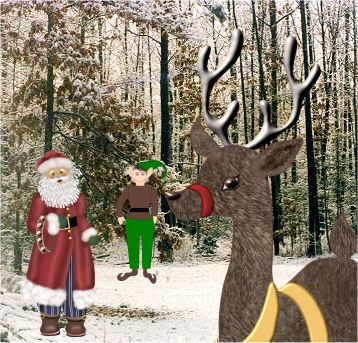 There you are! Hey Boss, you better get those reindeer hitched up and get on over to the main plant. They're about to go on strike! You haven't been keeping up the 'Naughty & Nice' list and they're swamped with orders. They have been working twelve hour shifts and just can't keep it up. You've got to do something, Boss!!
Page 1 2 3 4 5
If you have questions or comments, please E-mail me.