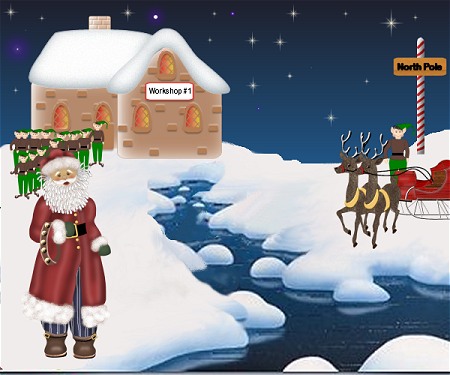 Now poor Santa is back at the North Pole, and sees that his elves are on strike. Only 21 days till Christmas, he better hurry and get this worked out!! That sleigh is still empty!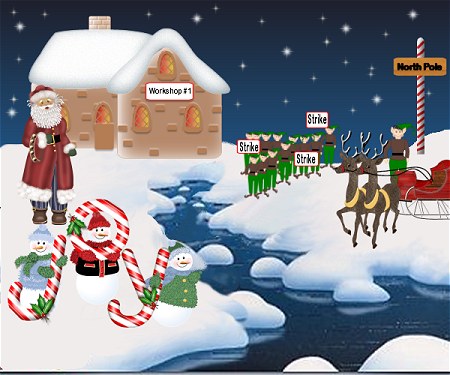 OK you snowmen, drop those canes and get in the workshop!! We got to get these orders ready. We only have 17 days to get this stuff ready. Dang those elves and their strike!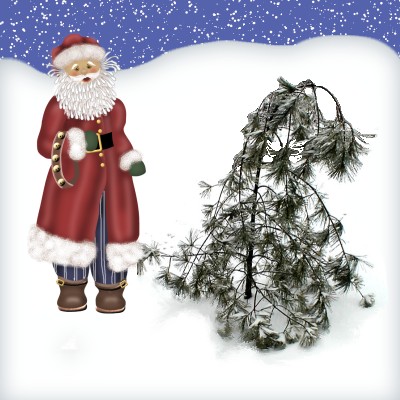 Oh my heavens!! What happened to the Christmas tree? Who was in charge of taking care of this little guy? When I find out who didn't do his job, heads will roll!! Looks like I need a replacement for you this year!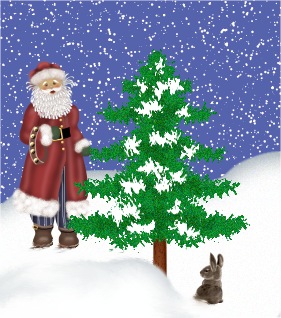 This looks like a good replacement. I know you are a little young, but someone didn't take care of the real Christmas tree, and you are just going to have to learn the job! I don't have time to train anyone else. Time is running out and the elves are still on strike. Everything seems to be going wrong this year. Only 15 days to get it all straightened out.